Living Life Full
If our weight loss program is about anything, it's about living life in balance and to the fullest.
So many other programs are simply about weight loss, but our goal is really greater. It's about helping you to find the "real you". Not a campaign pitch, but a promise and mission we have in supporting your discovery of who you really are. Each and every one of us can live up to our potential in living life to its fullest if we are given a chance, guidance and encouragement. While we provide a medically supervised out-patient weight loss program supported by a bariatric Doctor, we are much more than that. Offering a program that is more than just expertise, but based around your life and run by people just like you. No celebrities or Hollywood spokespeople here, just real people with real results. Our goal is to help you discover the real you. A vibrant, vital person that recognizes that they have control over their lives and their weight.
Continuing a legacy of compassionate and dedicated care for patients.
Ameri-Cal Weight Clinic has been successfully helping people get thin and stay thin since 2000. Dr. Ronald T. Weiland started Ameri-Cal with one clinic site 14 years ago, and has since expanded to seven weight loss centers in order to better serve the people of the Bay Area. Since his passing Dr. Weiland's supportive nature of his patients and his want to see each one succeed, is something that the practice continues with his son Ron Weiland and Dr. Brown.
Mr. Weiland has been managing the clinic operations since 2011 and continues on as the Clinic Director working with Dr. Brown as the Medical Director to assure patients both old and new, the same tradition of care that Dr. Weiland established with the practice. Today, Dr. Weiland's friend and partner Dr. William H. Brown attributes this continued success to Dr. Weiland's legacy and no-nonsense, simple philosophy:
Watkins, Adkins, Low-Carb, No-Carb and HCG—it seems like everywhere you turn there is another program or new book that says it has the answer to long-term weight loss.
But, Dr. Weiland believed there was more to weight loss and maintenance than jumping on the latest diet bandwagon. "I don't believe in fad diets," said Weiland. "There must be a behavior adjustment as far as food is concerned, and that along with regular exercise is what works."
The program at Ameri-Cal begins with a calorie-deficit diet. Dr. Weiland's philosophy: fewer calories in, combined with one hour of aerobic exercise five times a week and prescribed appetite suppressants means more calories out. "A calorie-deficit diet and exercise allows the body to boost metabolism to its highest level where it will stay 24-7, then the weight will come off and stay off." He cautioned that the medication prescribed is used only to suppress the appetite—it does not burn fat or boost energy.
Dr. Weiland insisted his patients eat regular food that are light in fat—that way they can still shop at the local supermarket. "I don't want this program to be a negative, punishing experience," he said. "I want my patients to enjoy their food, but make better choices. I want them to eat less, but eat well while they lose the weight."
Today those successful philosophies and practices continue— After an initial visit and medical exam, we see patients either every other week, or every fourth week, for a progress appointment, which includes a weigh-in, blood pressure check and new medication.
There is no magic pill—it takes hard work and plan that we help to develop and execute for each our patients. And as Dr. Weiland was so apt to affirm, "There has to be a serious commitment on the patient's part, but if they are sincere and follow the program they can reach their weight loss goal."
If you're ready to jump off the fad diet bandwagon, call Ameri-Cal Weight Clinic.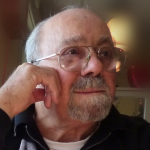 In loving memory of Dr. Ronald T. Weiland 1931-2014.