Our
clinics

help patients lose weight quickly and safely. Our

program

combines nutrition, exercise, medication and support,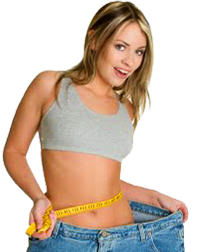 empowering our patients to achieve and maintain their target weight.  Since goals vary among individuals, our program has no set length.  No long term contracts are ever required.  We work with you to help you define your objective and then give you the tools and support you need to get there!  If you are ready to start living a healthier life, then we can help!
Program Highlights:
Program supervision by an experienced, licensed specialist

Low calorie meal plans coupled with monitoring via a food diary

We provide as part of our treatment convenient and affordable 

appetite suppressants

Optional B-12 or Lipotropic injections for an added energy boost
---
Flexible Scheduling:
We operate on a drop-in basis – No appointment needed.
New patients:  Choose a clinic location, check the clinic schedule, and then come in during regular business hours. Please arrive at least one hour prior to closing in order to be seen. Please fill out a New Patient Form prior to arriving.
Existing patients:  Check the clinic schedule and then just show up anytime during our normal business hours!  You're always welcome in any of our seven locations.  Furthermore, there are no mandatory weekly meetings or predetermined follow-up schedules.  We work with your schedule in order to keep you on track.
Initial Visit
Physician consultation, which includes a review of your medical history, recording of your body composition data, weight and blood pressure
Goal setting
Low calorie meal plans
Four weeks of appetite suppressants**
Optional vitamin B-12 or Lipotropic injections available
Additional support available (i.e. continuing medical supervision, progress review, questions answered) via drop-in visit, phone or email prior to your follow-up check-in
Follow-up Visits
Monitor progress, update medical chart, answer questions
Evaluate results of medication, decide to maintain as-is or adjust type or dosage of medication
Dispense additional appetite suppressants
Pricing:
We believe that our prices are fair, honest and competitive.  We keep our costs down by sticking to weight-loss basics.  We don't perform an EKG or blood workup – you get these at your annual physical exam and don't need to repeat them at our clinic.  We also provide a realistic dosage of medication, coupled with minimal up-charges for dosage increases (we don't play the game of advertising an ultra-low price to get you in, and then double the price with add-ons).
Payment is due at time of service.  We accept credit, debit, cash or check.  Although we don't accept insurance programs for payment, many patients are able to receive reimbursement from their insurer by submitting our itemized receipt.  Call for pricing details.
Privacy and Trust:
We understand that for many people, weight loss is a personal and private matter.  We don't share, gather, or disseminate any of your information with anyone or any entity for the purposes of data mining, journalism, marketing or promotion of any kind.
**  contingent upon medical clearance by our Medical Director/Physician